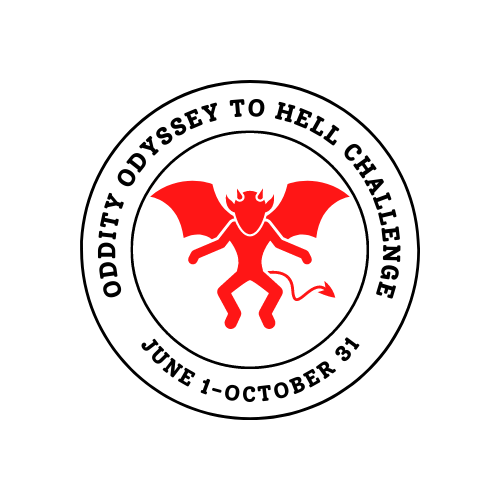 Welcome to the Oddity Odyssey to Hell Challenge!
Your objective is to ride 666 miles from June 1 - October 31, 2021. Along the way you'll log your miles and see some odd, interesting, and weird stuff throughout Pennsylvania! Join by yourself or with a team of up to four.
To sign up, please e-mail oddityodysseychallenge@gmail.com with your name/team name. You will be given a link to a Google Sheet to log your milage--then come back here at the end of every week to fill out a Form with the week's total.
Frequently asked questions:
Why are you doing this? Does it cost money?

For fun and no it's free.

Do I have to do the whole 666 miles?

You can do as little or as much as you want. If you don't finish or go further, that's fine.

What do I get for participating?

Well given that it's just for laffs you get a good time with your pals, a fun goal and "places" to visit, and idk maybe if we all kick in at the end we can get t-shirts made or something.